In 2023 LinkedIn, Facebook, and Twitter use for promoting because every business needs to promote their products and services but a small business faces many problems they are not able to show their worth, maybe lack of advertising or no consumer response.
Another way those who are using social media platforms for advertising they are doing their best business.
There are many social media platforms: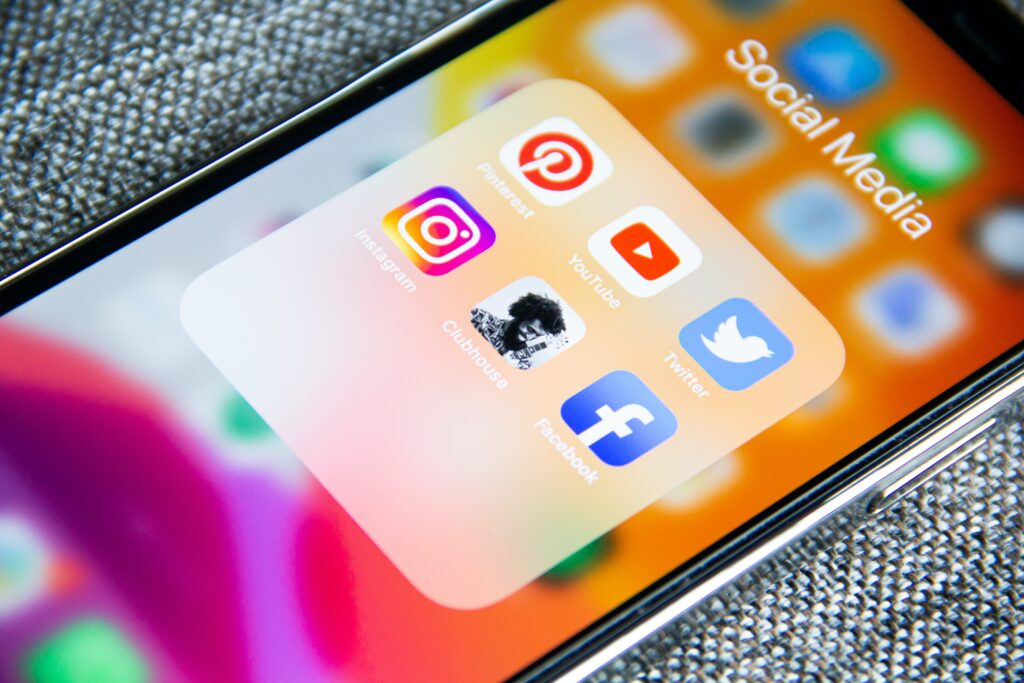 So, we can say that Linkedin Facebook and Twitter all are social media platforms purpose of all the platforms is different.
Especially the right social media platform can boost your business.
Do you have your own small business or company? And your worry about your business for insufficiency in sales and marketing?
In another case, if you have very low consumer attention on your business and are active on all the above social media platforms you can boost your small business.
Difference:
Above as we discuss that all social media platforms are used for different purposes, they have different features and functions.
Also, have different audiences, and users as well so we can say that there is a huge difference between LinkedIn Facebook, and Twitter.
Before going to start you need to read our blog about What is LinkedIn? and Why It Is Important?
So are you ready? Let's get started now❗
LinkedIn Vs Facebook:
Between LinkedIn Facebook and Twitter now we will discuss the difference between LinkedIn Vs Facebook
The main difference between LinkedIn and Facebook is that Linkedin is for professionals, but Facebook is not.
On Facebook, you can share your personal pictures and stories, and you can inform your audience that you're doing something.
Facebook is what most people use for friends and family to communicate with each other.
Linkedin is professional networking used for communication you can read our articles about LinkedIn.
On LinkedIn, you can share jobs, select the right candidate, and connect with colleagues.
The company can share its stories on Linkedin to inform clients and employees.
LinkedIn is a social networking platform for business.
LinkedIn Groups Vs. Facebook Groups:
Another part of the difference between LinkedIn Facebook and Twitter is the Group difference.
Both LinkedIn and Facebook have group features to connect same interests people.
On the Facebook group, people share only pictures and personal information, and on another side on LinkedIn people will share professional information.
In the Facebook group, we will invite or add only friends and family.
Group in Facebook:
Informational
Teaching
Learning
Funny
Education
In a LinkedIn group, you can't add anyone you can choose accordingly group field related.
Professional or field-related only if you want to get benefits.
For example, you have a Job-sharing group on LinkedIn so there you will share only jobs nothing else another side on Facebook you can share here your stories, what you're doing, where you're going, etc.
For business, the face is a big market for selling products and services as compared to LinkedIn.
Twitter Vs LinkedIn:
We will discuss now Twitter so after reading this you can easily learn what is the difference between LinkedIn and Twitter. What is Twitter?
Twitter use for the purpose of:
Broadcasting
News Related Topic
You Can Follow Anyone on LinkedIn
Add Friends
Tweets
Search and Connectivity on Twitter
#Tag and Show What your Interest Are
Clients Can Find You By #Tag
LinkedIn uses for the purpose of:
Show Your Expertise
You Can't Follow Anyone
You Need to Know Before Connection
Reach More Audience
Engage
So, hopefully, now you clearly understand What Is the Difference Between LinkedIn, Facebook, and Twitter? after reading this article you have all answers to the below question.
Difference between Facebook and Twitter?
Difference between Facebook and Twitter and Linkedin?
Why Twitter is better than Facebook?
Similarities between Facebook and Twitter?
How is Twitter different from other social media?
FAQ:
What Is The Difference Between Linkedin And Twitter?
So the main difference between Twitter and LinkedIn when it comes to searching and engaging is what you are searching for. On Twitter, the focus is on content tweets, but on LinkedIn, it is more powerful to search for companies and people with whom to connect so this is the main difference between Twitter and Linkedin.
What Is The Difference Between Twitter And Facebook?
Facebook is a social networking website that connects a person with a large group of people instantly. on another side the Twitter is a website that allows registered users to read and broadcast short messages most politicians use.
What Is The Difference Between The Social Media Sites Facebook And Linkedin?
Linkedin is more made especially for businesses and professionals giving opportunities a profile and options to network in a business sense. Other sied Facebook is designed more to connect family and friends this is not professional such as Linkedin.
Why Is Linkedin So Popular?
Why LinkedIn is so popular is the reason behind is that Linkedin is the professional for business and learning, jobs. There are many benefits of using them that can get your job quickly.
Do People Use Linkedin As Social Media?
Absolutely people can use LinkedIn as a social media platform the benefit is that you can use it to build brand awareness and relationships with consumers.
What Are The Benefits Of Linkedin?
There are many benefits some are listed below.
LinkedIn is free
Important people use LinkedIn
It's another way to see job postings
It's a good way to research companies
This is the part of the application process
Good for job seekers and employers to find good employees
What Are The Disadvantages Of Using Linkedin?
There are many advantages of Linkedin but it is important to also be conscious of some of its downfalls.
Not Everybody is Actively Engaged on LinkedIn
Linkedin needs a huge Investment of Time
Privacy Concerns depend
Your Reputation
How Should A Beginner Use Linkedin?
Follow the below important point :
1st Complete your Linkedin profile
Make Contact and connect
Start talking with connections
Use LinkedIn Groups effectively
Produce engaging content every day
Boost your company profile on Linkedin
Try to search for new hires and new opportunities
Give and receive recommendations and endorsements on Linkedin
What Information Is Required For Linkedin?
For your Linkedin profile, you need details about your job qualifications; employment history; education; skills, and experience.